SmartBiz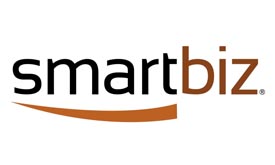 Online Payday Personal Consumer Loans up to $5,000
Easy Application, Fast Processing, Quick Approval, Any Credit Score
Request a Loan
SmartBiz is a lender offering business loans. The selected banks in the business lending network have funded over $1.5 billion in small business loans. This company offers SBA and bank term loans under $350,000. Almost 90% of loans are approved by the banking institutions in their business network.
| | |
| --- | --- |
| Company name | SmartBiz |
| Founded | Unknown |
| Address | 433 California Street, San Francisco, CA 94104 |
| Website | https://www.smartbizloans.com/ |
| Phone number | (866)-283-8726 |
| Email | support@smartbizloans.com |
Pros
Business Loans
Loan Amount for up to $300,000
Reasonable Interest Rate
Clear Procedure
Cons
7 Days to Transfer Funds
Increase APR
Bottom Line
SmartBiz is an online lender that offers SBA and bank term loans. The maximum loan amount is $350,000. SBA loans through banks in the SmartBiz lending network have a variable rate of Prime Rate plus 1.5% to 3.75%. It provides loans using an online application.
Types of Loans
SmartBiz offers SBA and bank term loans. SBA loans are a government-guaranteed small business loan that has a long-term and a low-interest rate. Bank term loan is a short-term, fixed-rate loan with stable monthly payments.
Requirements
SBA Loans from $30,000 to $350,000 requirements are:
Minimum 2 years in business
U.S. based business owned by a US citizen or Lawful Permanent Resident who is at least 21 years old
Good personal credit score of 640 or higher
No outstanding tax liens
No bankruptcies or foreclosures in the past 3 years
No recent charge-offs or settlements
Current on government-related loans
SBA from $500,000 to $5 million requirements are:
The real estate must be majority owner-occupied
Time in Business: 2+ Years
Business owners must have personal credit scores above 675
Bank term loans' requirements are:
2+ years in business
Business owners must be U.S. citizens or legal permanent residents
Business owners must have personal credit scores above 640
Cash flow to support loan payments
Category: Online Loans
Tags: Alabama, Alaska, Arizona, Arkansas, California, Colorado, Connecticut, Delaware, Florida, Georgia, Hawaii, Idaho, Illinois, Indiana, Iowa, Kansas, Kentucky, Louisiana, Maine, Maryland, Massachusetts, Michigan, Minnesota, Mississippi, Missouri, Montana, Nebraska, Nevada, New Hampshire, New Jersey, New Mexico, New York, North Carolina, North Dakota, Ohio, Oklahoma, Oregon, Pennsylvania, Rhode Island, South Carolina, South Dakota, Tennessee, Texas, Utah, Vermont, Virginia, Washington, West Virginia, Wisconsin, Wyoming
Posted by Deborah Wagner