LendingClub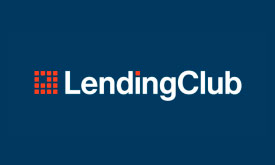 Online Payday Personal Consumer Loans up to $5,000
Easy Application, Fast Processing, Quick Approval, Any Credit Score
Request a Loan
Lending Club is one of the most popular peer-to-peer lenders in the industry. They offer loans ranging from $1,000 to $40,000 with APR ranging from 6.95% to 35.89% The lender promises quick access to funds, flexible loan terms, and competitive rates that beat what most banks will offer you. Repayment terms are either 36 or 60 months.
| | |
| --- | --- |
| Company name | LendingClub |
| Founded | 2006 |
| Address | 71 Stevenson Street, Suite 300, San Francisco, California 94105 |
| Website | lendingclub.com |
| Phone number | (415) 632-5600 |
| Email  | investing@lendingclub.com |
Pros
Borrow up to $40,000
Quick, easy online application
Soft credit check with pre-qualification
Fixed interest rates
No prepayment fees
Joint loan option
Auto refinancing
Support individual investors
Patient solutions
Flexible usage options
Cons
High APRs
Doesn't offer a mobile app to manage your loan
Origination fee
Takes time to get money
Bad deal for poor credit
Few options for loan terms
Personal loans not available nationwide
Bottom line
LendingClub is a good option for you if you have a good credit score and don't need immediate access funds. Also, co-borrowers are allowed, which is not offered by every lender.
Taking out a personal loan with this company might be a good idea if you need access to extra money to make a large purchase or to consolidate your debt. Surf the net and compare various loan offers to find the lender that offers the best rates and terms.
Types of loans
Lending Club is offers personal loans, lines of credit, business loans, auto refinancing, and patient solutions, which helps cover the cost of expensive drugs and dental procedures.
This lender wants to know how you'll be using the borrowed money. The options are:
Credit card refinancing;
Debt consolidation;
Home buying;
Car financing;
Home improvement;
Major purchase;
Green loan;
Moving and relocation;
Medical expenses;
Business;
Vacation.
Loan requirements
To get approved with Lending Club, you need to:
be at least 18 years old;
be a US citizen or legal resident;
have a verifiable bank account;
have a minimum credit score of 600;
have a minimum credit history of three years;
have the debt-to-income ratio less than 40% for single applications and 35% for joint applicants.
Right now, the lender only accepts applications from 49 of the 50 United States. Residents of Iowa and U.S. territories are not eligible.
Category: Online Loans
Tags: Alabama, Alaska, Arizona, Arkansas, California, Colorado, Connecticut, Delaware, Florida, Georgia, Hawaii, Idaho, Illinois, Indiana, Kansas, Kentucky, Louisiana, Maine, Maryland, Massachusetts, Michigan, Minnesota, Mississippi, Missouri, Montana, Nebraska, Nevada, New Hampshire, New Jersey, New Mexico, New York, North Carolina, North Dakota, Ohio, Oklahoma, Oregon, Pennsylvania, Rhode Island, South Carolina, South Dakota, Tennessee, Texas, Utah, Vermont, Virginia, Washington, West Virginia, Wisconsin, Wyoming
Posted by Deborah Wagner